Boiler Servicing in Bolton, Bury & Burnley
Covering the whole of the North West of England, including nearby Bolton, Bury and Burnley
Being Vaillant and Baxi accredited installers, we are confident that we can get these branded boilers repaired and serviced in no time. We also have full experience in repairing and servicing other branded boilers. For more information, get in touch with our team by calling us on 07791 802791 and we will be happy to help.


Jump to: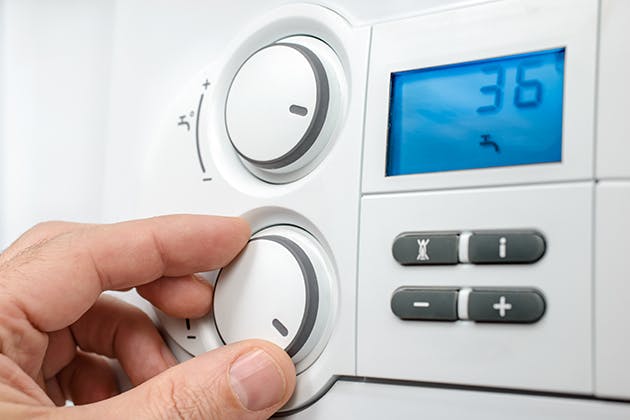 Gas Boiler Servicing
Getting your boiler serviced is a great way to ensure that your boiler does not break down on you. When you get your boiler serviced, we ensure that all components of your boiler are thoroughly tested and inspected. If, during the process, we come across any parts or issues that need fixing, we will try to get these repaired for you so your boiler does not cause any further problems for you in the coming months.
When to get your boiler serviced
Annually
Here at JS Gas & Oil Ltd, we highly recommend that you get your boiler serviced annually or if you are a landlord, it is a legal requirement for you to get all gas appliances serviced annually or whenever a new tenant moves into your property.
During the Summer
The summertime is the best time to get your boiler serviced. This is because it ensures that all issues are repaired and have fewer chances of breaking down when you need them the most. Heating engineers also get booked during the winter because many people get the boilers serviced during that period.
Our customers across Bolton, Bury, Burnley and the surrounding areas have highly rated our boiler services; head over to our reviews page and read through some of our customer reviews.
(More: Advantages of servicing your boiler)
Signs that indicate you need to get your gas boiler serviced
Over time, your boiler could show signs which indicate that it needs repairing. These signs include:
- Turning off unexpectedly
- There is heating but no hot water, or vice versa
- Strange noises coming from your boiler
- Small leaks coming from your boiler
If you have noticed any of these or other signs, get in touch with us by viewing our contact details at the bottom of the page or by visiting our contact page.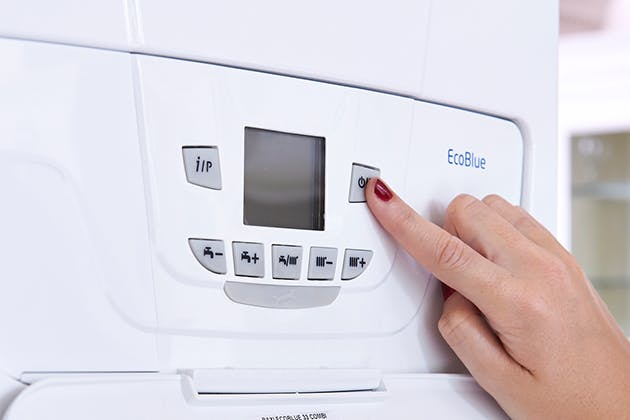 Advantages of a boiler service
So you have identified that your boiler could do with a boiler service... There are many benefits to look forward to after booking your annual boiler service with us! Here are just a few:
Reduce your annual heating bills
Servicing your boiler helps keep your annual heating bills low by helping your boiler become more efficient. The reduced wear and tear on boiler parts is a great advantage of a boiler service that results in lower monthly running costs. It is a great way to make your boiler system run more efficiently for longer.
Decrease the chances of a boiler breakdown
The chances of a boiler breakdown are greatly reduced in cases where regular boiler servicing is carried out. By spotting boiler issues early and helping to reduce wear and tear on boiler parts, a boiler service helps prevent regular boiler breakdowns and gives you peace of mind that your boiler system is functioning at its best.
Make your boiler more efficient and eco friendly
A well-serviced boiler retains that 'new boiler feel' with its ability to heat your home faster and keep carbon emissions low. By reducing the amount of natural gas that is used by your boiler system, you help reduce your impact on the planet and your carbon footprint.
Reduce the chances of harmful gas and carbon monoxide leaks
Having a gas boiler means that there is potential for both gas and carbon monoxide leaks. Both of these substances can cause serious harm to your family and your home. Regular boiler servicing, as well as a well-tested carbon monoxide alarm, are effective at reducing the risk of a carbon monoxide or natural gas leak in your boiler system.


Why Choose JS Gas & Oil Ltd?
Not only do JS Gas & Oil Ltd strive to provide fair prices for all of our customers, but we are also qualified product experts with a passion for making boiler systems run more efficiently. As heating engineers part of the Gas Safe register, we are also fully trained and experienced in working with gas appliances using the most up-to-date safety standards.
We pride ourselves on the work we carry out and the outstanding service that we provide to our customers. As Gas Safe registered engineers, our work is also regularly assessed to ensure it is completed to the highest standard, so you can be assured that you are receiving a quality service from us!
Simply ask us to show you our Gas Safe ID upon arrival, and we will gladly show it upon request.
You can see this through our work by heading to our gallery page or getting in touch with us by viewing our contact details below.
Book a Boiler Service
If you would like to get your boiler serviced with our friendly and reliable heating engineers throughout Bolton, Bury, Burnley, Rossendale and the rest of the North West of England, call us on 07791 802791 or send us a message using our contact form and we will get back to you as soon as we can.
We hope you choose JS Gas & Oil Ltd for any boiler service checks that you may require.