Unvented Cylinder Installation in Bolton
Are you looking for a reliable heating engineer to install your unvented cylinder? Here at JS Gas & Oil ltd, we're here to help with all your heating and plumbing needs. You can contact us at 07791 802791 or by filling in our online contact form. We serve the whole of Bolton, Bury, Burnley and surrounding areas.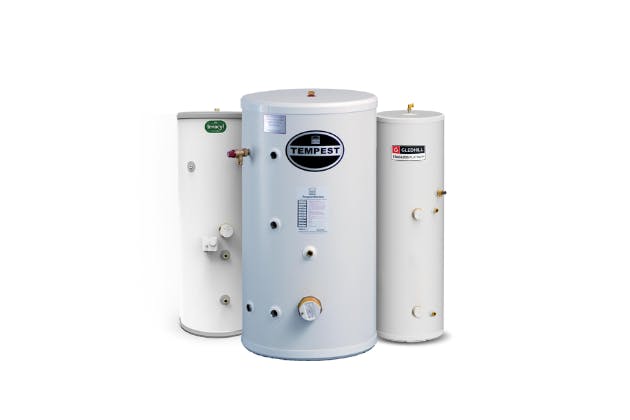 Unvented Cylinder Installation Service
Unvented cylinders differ from vented cylinders, which need a water tank in the attic of a home. They instead take their water supply directly from the water mains and subsequently tend to deliver water at a higher pressure.
The main advantages of unvented cylinder installation include:
No need for a water tank in the attic - therefore freeing up space, and leaving the option for a loft conversion.
Flexible installation place - you can install your unvented cylinder anywhere in your home, as no tank is required.
High pressured water supply direct from the mains.
Nowadays, we recommend unvented cylinders for all new installations and replacements, as they ensure a large amount of hot water is available on demand to be used for a variety of purposes throughout the home. Higher pressure means you'll also be able to enjoy high-quality shower and bath performance all year long!
A high-quality water cylinder installed correctly can last up to 30 years - however, if you're unsure whether it's time to get yours checked over, or think you might be in need of a replacement, get in touch. We'll give you fair and honest advice about any next steps we think you may or may not need to take.
Why Choose JS Gas & Oil Ltd?
We hold all the necessary qualifications and accreditations as plumbing and heating engineers, so you can be sure you're in safe and trusted hands. As Gas-Safe registered engineers, we hold ourselves to industry standards and all health and safety regulations are meticulously adhered to.
Brands we install:
- Joule Unvented Cylinders
- Gledhill Unvented Cylinders
- Telford Unvented Cylinders
Not sure which one is right for you? Get in touch by viewing our contact details below.
Get in touch
You can contact us at 07791 802791 or by filling in our online contact form. A friendly member of our team will be happy to help you with any necessary advice or answers to your questions. We look forward to hearing from you!