Boiler Installations
Covering the whole of the North West of England including nearby Bolton, Bury and Burnley

Looking to upgrade your current boiler? Then look no further! Here at JS Gas & Oil Ltd, we can help you through the entire process, from start to finish. If you would like to know more about our boiler installation services or the areas we cover, simply get in touch by calling us on 07791 802791.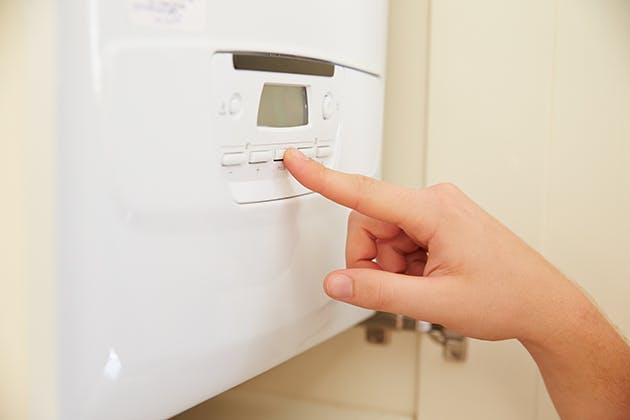 Types of Boilers
In the UK, there are 3 main types of boiler available and here at JS Gas & Oil Ltd, we go through them for you. These include...
Heat Only Boilers
These are commonly known as regular boilers and are great for a larger-sized home. This is because you need to make sure you have enough space to place the additional storage tank that comes along with it.
System Boilers
Systems boilers are very similar to heat-only boilers but the greatest advantage of these is that there is no need for an additional tank, making it ideal for homes with more than one bathroom because they can keep up with the demand for hot water.
Combi Boilers
These are compact in size and also do not have an additional storage tank. Due to this, they are the perfect choice for smaller-sized homes!
If you are unsure of which type of boiler you need to meet the heating demands of your home, speak to a member of our team and we will be happy to go through your options with you or get in touch with us today by viewing our contact details down below.
(More: Things you need to consider for a new boiler installation)
Our Boiler Installation Services

With our start-to-finish service, our qualified heating engineers will guide you through choosing the right boiler for your home right down to helping you install it, at a time that suits you best. We are fully trained and qualified to install both gas and oil boilers.
We are Gas Safe registered and OFTEC registered engineers, so you can be assured that you are in safe hands with us. Our customers highly appreciate this about our services, do not just take our word for it, head over to our reviews page and read through what they have left behind.
Baxi Accredited Installers
We are proud to be Baxi accredited installers in Bolton, Bury and Burnley. We have undergone immense training with Baxi to ensure all work is completed to the highest standard and meets your requirements. If you would like to know more, get in touch by viewing our contact details down below.
Vaillant Accredited Installers
You will also be glad to know that we are Vaillant Accredited installers. This simply means that we have met the standards set by Vaillant and completed all the training to ensure we offer excellent boiler installation services. If you would like to view our previous boiler installation work, throughout Bolton, Bury and Burnley, head over to our gallery page.
(More: What boiler size do I need?)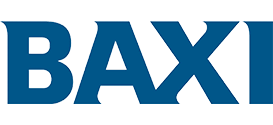 Benefits of a new boiler installation
There are many benefits to replacing your older boiler model with a newer, more energy-efficient model. At JS Gas & Oil Ltd, we take care of finding the right boiler for your home and take the stress out of boiler installation - so that you can focus on looking forward to the advantages that a new boiler brings. Not only can a new boiler save you money in the long run, but it can also make heating your home easier and faster. Below, we've detailed the benefits of a new boiler installation in your home:


Save Money!
A new boiler can help save you money in multiple ways. Firstly, the improvements in the efficiency of boilers have skyrocketed in recent years and just keep getting better. With new boilers needing to operate with at least 90% efficiency, you're bound to see a decrease in your monthly bills when upgrading from an older model. In fact, oftentimes, the cost of a new boiler is covered with the savings that you make on your monthly heating bills.
Get an extended warranty on boilers installed by us

As both Baxi Accredited Installers and Vaillant Accredited Installers, JS Gas & Oil Ltd are able to bring exclusive perks in the form of extended warranties along with unmatched product knowledge of these leading brands. Extended boiler warranties offer peace of mind and cover manufacturing errors.
Make use of smart thermostat features

Smart thermostats such as Google's Nest, offer ultimate control over your central heating system. Newer boiler models have great compatibility with these smart systems which allow you to control your heating system outside of your home as well as other features such as multiroom temperature control and advanced timers.
Heat your home faster and more efficiently!
Newer boilers can heat your home faster meaning that your boiler system does not need to work as hard for as long. Along with the savings you make on your monthly bills mentioned above, this also means that your boiler is contributing to a greener planet by burning less natural gas and using less electricity to heat your home. If you are concerned about the environment, then having a modern boiler is a great way to reduce your impact on the planet.
(More: Advantages of a new boiler)
Boiler installations in Bury & Surrounding areas
If you are based throughout Bolton, Bury, Burnley, or anywhere else in the North West of England you can get in touch with us by calling us on 07791 802791. Alternatively, you can also email us at info@jstansfieldgas.co.uk or message us using our contact form and we will get back to you as soon as we can.
We hope you choose JS Gas & Oil Ltd for any boiler installation services you may require.