Boiler Repair Services across Bolton, Bury & Burnley
Expert boiler repair designed to get you back up and running throughout the North West of England including Bolton, Bury and Burnley.
A boiler breakdown is no doubt a stressful time. That's why the Gas Safe heating engineers at JS Gas & Oil Ltd provide a stress-free boiler repair service that gets your heating back up and running fast. If you are experiencing a boiler breakdown and require the assistance of a gas safe heating engineer, call JS Gas & Oil Ltd on 07791 802791 or fill out our contact form to get in touch.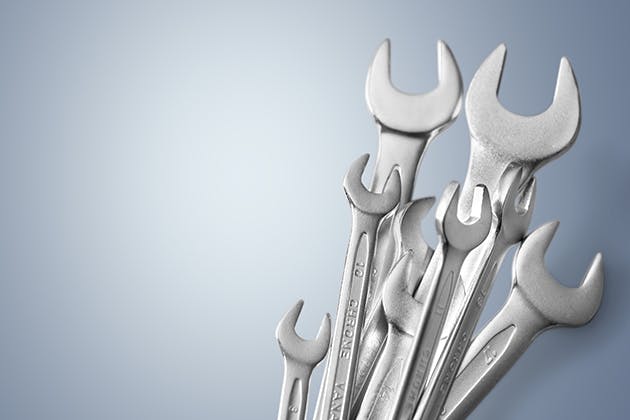 Signs that indicate your boiler needs repairing
There are a few signs that you can look out for which indicate your boiler needs repairing. These include:
- There are strange sounds coming from your boiler
- There is a foul smell
- Your heating bills are higher than normal
- There is a leak
- You have a lack of hot water
Have you noticed signs that we have not mentioned above? Speak to a member of our team, in Bolton, Bury and Burnley, today to make sure you do not experience any further issues with your boiler.
(More: Boiler Maintenance Tips)
Why Choose Us?
JS Gas & Oil Ltd are on the Gas Safe Register
As Gas Safe registered heating engineers we have received extensive training and assessments when it comes to gas safety. We make sure that all of the work we carry out meets the high standards set out by the Gas Safe Register and adhere to all safety regulations and legislation.
There are many benefits that come along with hiring Gas Safe registered engineers. These include...
Ensures safety
If a leak on a boiler is not repaired correctly, it could lead to more damage than you think. It can lead to fires or even release carbon monoxide which is very dangerous as it is odourless.
Saves money
Hiring Gas Safe registered engineers will save you a lot of money in the long run as they ensure your boiler is repaired properly and to the highest standards.
Regularly assessed
Yes, that is right. Engineers have their work regularly assessed, meaning you do not have to worry about the quality of their work.
So how do you know if the engineer you hire is Gas Safe registered? Simply ask heating engineers to show you their Gas Safe card and they will be happy to show it upon request.
OFTEC Registered Engineers
We are also OFTEC registered engineers, which means that we are fully trained and qualified to repair a range of oil boilers. Our work is also regularly assessed by OFTEC, meaning you will receive the best service from us, all the time, so you can have peace of mind knowing that you are in safe hands with us!
So if you have an oil boiler that needs looking into as soon as possible, you can count on JS Gas & Oil Ltd! Take a look through our projects across Bolton, Bury, Burnley and Rossendale by heading over to our gallery page.

Baxi Approved Installers
After completing immense training with Baxi, you will be glad to know we are trained to repair a range of Baxi boilers. As Baxi experts, we are confident that if you are experiencing any issues with your Baxi boilers, our engineers will be able to get it up and running in no time so you do not face any further inconvenience.
(More: Can I sell my home with a broken boiler?)


What do our boiler repair services cover?
As fully trained and experienced heating engineers, we can take on a range of repair work. We provide both diagnostics and repair and make sure that our customers are kept in the loop every step of the way.
Our boiler repair and maintenance services are highly rated by our customers across Bolton, Bury and Burnley. Do not just take our word for it, you can read through some of the reviews they have left behind for us by heading over to our reviews page.
Boilers like any mechanical appliance are not immune to problems. We advise everyone to take notice if you ever spot anything unusual about your boiler's operation. This can be anything from the sounds that your boiler makes all the way to your radiators not heating up properly. These signs can be an indicator of deeper issues developing within your heating system. Our engineers will be happy to offer your their expert advice and guide you through the entire process from start to finish.
Below are some of the most common boiler faults that we repair:
Low/high water pressure
Broken boiler pump
Frozen condensate pipe
Build up of sludge and limescale
Leaks
Boiler not responding to thermostat
No hot water
No job is too big or too small for our heating engineers, so if you are experiencing any of the above issues or need any assistance with your central heating system get in touch with us using the contact details below.
Book a boiler repair service in Bolton, Bury and Burnley or anywhere in the North West of England
To book a boiler repair service call JS Gas & Oil on 07791 802791 or get in touch by using our easy-to-use contact form on our contact page. You can also send us an email at info@jstansfieldgas.co.uk and one of our friendly team members will be back in touch.
We hope you choose JS Gas & Oil Ltd for any boiler repair services that you may require.