Central Heating Installation


Boiler installation, radiator replacement, water tank fitting and more are offered throughout Bolton, Bury and Burnley
JS Gas & Oil Ltd provide full central heating installations in our local area. As gas safe registered heating engineers we are fully qualified to install all parts of your central heating system. We are dedicated to providing a competitively priced service to our clients.
To book a full central heating replacement or require a part of your central heating system installed, contact JS Gas & Oil Ltd. Call us today on 07791 802791.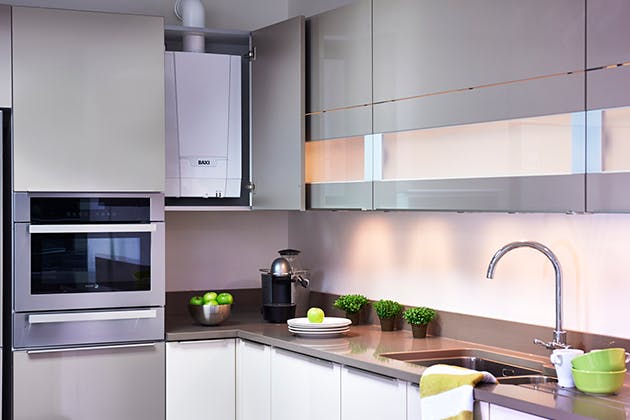 Central heating services we provide throughout Bolton, Bury and Burnley
We provide comprehensive central heating installations - so whether you are looking for a full heating system replacement/upgrade or if you require parts of your heating system installed, we're on hand to help.
Full central heating replacement
We install a range of gas central heating systems including combi boilers, convention boilers and system boilers. As OFTEC qualified engineers, we are also qualified to install and maintain oil boilers, so if you are based in an area where you do not have access to the mains gas supply, we can help install a range of oil boilers!
After finding out the needs of our clients and guiding our customers to choose the right boiler for their home, we source all components needed for your upgrade. Our Gas Safe registration means we are fully qualified to install all aspects of a central heating system, simply ask our heating engineers to show you our ID upon arrival. To book a full or part central heating system replacement, please select the button below:
Other central heating installations we can help with:
Radiator replacement and installation
If you are looking to upgrade your existing radiators or would like to add new ones because your current ones are causing an issue for you, we provide radiator replacement and can add additional radiators.
Thermostat installation
We install aftermarket thermostats including smart thermostats. Smart thermostats have become increasingly popular, allowing you to gain better control over your heating and hot water. You are also able to see exactly how much energy you are using and can access it remotely.
Water tank installation
We install water tanks for conventional boiler systems including both vented and unvented cylinders to work with a range of boiler types. Our heating engineers across Bolton, Bury and Burnley are happy to guide you through choosing the right vented or unvented cylinder for your home.
How to maintain your central heating system
Here at JS Gas & Oil Ltd, we recommend doing a few things that can help maintain your central heating systems. Some of the things you can do include:
Check that radiators are properly heated and that there are no cold spots.

Use your thermostats effectively
Check the water pressure
Purchase CO and smoke detectors
Ensure that the pilot light is blue
Staying proactive in maintaining your central heating system will help prevent chances of your heating system breaking down on you, saving you lots on any unexpected repair costs that may occur in the future.
(More: Types of Central Heating Systems)
Benefits of upgrading your central heating system:
There are plenty of benefits that come along with getting your central heating system replaced with a brand new one and our heating engineers have listed these for you! These benefits include:
Heats your home quickly and efficiently

Compatible with smart technology, giving you full control!

Lowers your carbon footprint
Suited to meet your needs and requirements
Takes up less space
These are just a few advantages we have listed, if you would like to know more about the advantages that come along with a new central heating system, speak to a member of our team today.
(More: Top 7 benefits of central heating systems)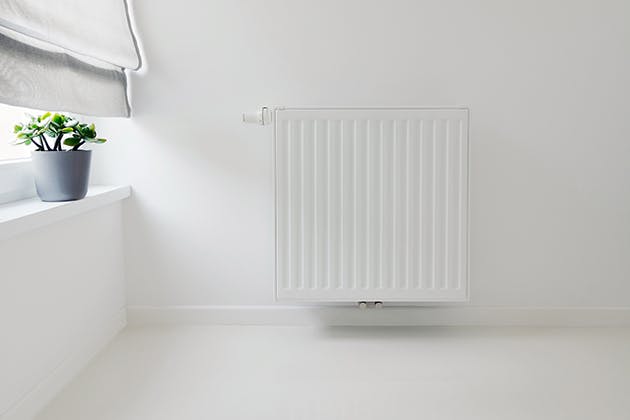 Why choose JS Gas & Oil Ltd for central heating installation
JS Gas & Oil Ltd have over 15 years of experience in the heating industry and take pride in providing outstanding service to our customers. With plenty of experience at hand, we are confident our heating engineers will be able to assist you throughout the entire process, from helping you choose the right heating system to installation.
We also offer free quotes, find out what a new boiler will cost you by answering a few questions here.
We have a focus on providing fantastic customer services and have received many positive testimonials from our customers. Take a look at our reviews page to find out what our clients have to say or get in touch by viewing our contact details down below.
Get in touch to book a central heating service in Bolton, Bury or Burnley
So whether you are looking to replace your old central heating system, would like to make the most out of the advantages that come along with a new one or are moving into a new home, no matter what the reason may be, you can contact JS Gas & Oil Ltd for competitively priced central heating services provided with outstanding customer care and service.
To get in touch, simply call our team, throughout Bolton, Bury and Burnley on 07791 802791 and speak to a member of a team today or use our contact page to get in touch and we will get back to you as soon as we can.
We hope you choose JS as & Oil Ltd for any central heating services that you may require.