Heat Pump Installation
If you're looking for an economical and sustainable heating solution, air-source heat pumps are a great option. By drawing in heat from the air, these pumps efficiently convert it into energy to heat your home. This technology not only helps to reduce your carbon footprint but also your energy costs significantly.
Here at JS Gas & Oil Ltd, we are your trusted local experts in heat pump installation. We will assess your property's specific requirements and recommend the ideal heat pump system for your needs, taking into consideration factors such as the size and insulation of your home. Based in Bolton, we also serve Bury, Burnley and surrounding areas. You can contact us at 07791 802791 or by filling in our online contact form. A friendly member of our team will be more than happy to help assist you and answer any questions you may have.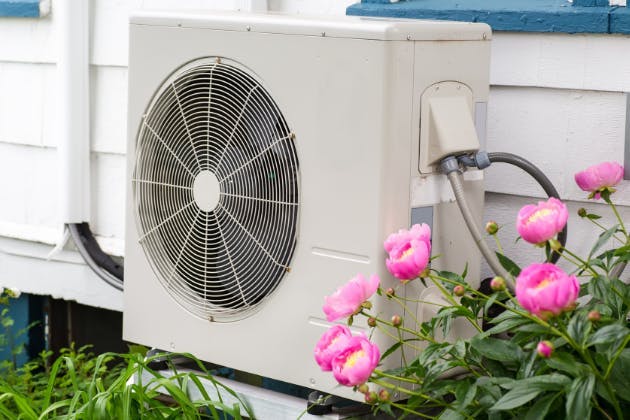 Why invest in an air-source heat pump?
Some of the benefits of an air-source heat pump include:
Reduced energy bills
Reduced carbon emissions
No more fuel deliveries if you use oil or LPG
Minimal maintenance is required
Air source heat pumps can still produce heat in temperatures as low as -20 degrees Celsius. While they use electricity in order to operate, air-source heat pumps are classed as renewable technology because they generate 4-5 times the amount of energy that they consume.

Our heat pump installation service
The process will being with a full inspection of your property and initial consultation discussing your heating needs. The full installation process will then be handled from start to finish by our skilled engineers. We also provide a maintenance service post-installation to ensure your system is running efficiently and effectively.
Get in touch
Are you looking to switch to a more cost-effective and environmentally-friendly heating system? If you're based in or around Bolton, Bury, Burnley and surrounding areas and are looking for a reputable heat pump installer, get in touch. You can contact JS Gas & Oil Ltd at 07791 802791 or by filling in our contact form. We'll be happy to give you any advice or support where we can.