Oil Boiler Servicing
To prevent your oil boiler from breaking down, we highly recommend getting your boiler serviced annually. The reason for this is that any issues with oil boilers are detected earlier rather than later. If you would like to know more about our oil boiler service checks, get in touch by clicking the button below.


Oil Boiler Servicing
With plenty of experience within the heating industry, we are highly knowledgeable when it comes to addressing or fixing oil boiler related issues. All boiler service checks are completed by fully trained and qualified heating engineers across Bolton, Bury and Burnley.

Why do you need to service your oil boiler?
Although boiler servicing is frequently regarded as an "unnecessary expense," it is critical to get your boiler serviced on a regular basis for three reasons:

Ensures Safety
It's possible that your boiler is emitting fatal carbon monoxide emissions because it's not combusting properly. An OFTEC registered engineer will inspect the oil boiler for these leaks during your service to ensure that it is safe.

Reliable
Boilers that have not been serviced are more prone to break down or develop difficulties. You can avoid costly maintenance problems by servicing your boiler on an annual basis, this is because when you get your boiler serviced, any issues with your oil boiler are detected sooner rather than later.

Efficiency
Oil boilers can "soot up" if they are not serviced on a yearly basis. As a result, your boiler will perform less efficiently, as it will require more fuel to maintain a consistent temperature. A qualified heating engineer will wipe up the soot during the servicing, ensuring your oil boiler is more efficient and cost-effective.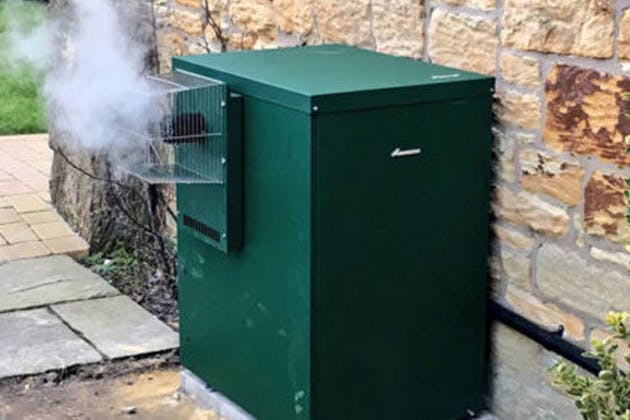 When to service an oil boiler
Annually
Our heating engineers, here at JS Gas & Oil Ltd, highly recommend that you service your oil boiler once a year, and if you are a landlord, you must ensure that your property's boiler is serviced annually or every time a new tenant moves in. We will also give a certificate once we have completed all of the appropriate tests and ensure your oil boiler meets our requirements.
Hire an OFTEC registered engineer
We also recommend that you hire an OFTEC registered engineer because they are the only ones who can give a certificate and are trained and qualified to service oil boilers. You will be glad to know that our heating engineers across Bolton, Bury and Burnley are OFTEC registered.

Service it before the winter
When you get your oil boiler serviced, it ensures that it is operating properly and in good working condition, especially if you do it before the winter arrives. Servicing your boiler before winter is the greatest time to do it because it will help to guarantee that it does not break down when you need it most, giving you peace of mind.
Also, heating engineers are less likely to be busy during the summer period as the winter period is known to be busy due to boiler breakdowns.

Why Choose JS Gas & Oil for oil boiler servicing?
What we do during a boiler service
During your service, our heating engineer will inspect your oil boiler to ensure it is working properly. They will also assess your boiler's safety and efficiency. An oil boiler service takes around an hour, during which time the engineer will:

Thoroughly check the boiler, as well as any linked pipes, oil tank and supply pipe to ensure that they meet present safety regulations.
Examine and clean the flue.
Replace the nozzle on the boiler.
Inspect your oil tank for any signs of water.
Check combustion with a flue gas analyser.
Look for any symptoms of a leak in the supply pipe.
Clean the interior components of the boiler by removing the casing (like the heat exchanger and burner).
All safety systems should be tested to ensure that they are working properly. This includes any thermostats, pressure relief valves and burner lockout devices.
Inquire about any problems you've had with the boiler.
Check that the boiler is working properly by turning it on.


OFTEC Registered Engineers
After completing all the necessary training, we are proud to be OFTEC registered. Being OFTEC registered means we are fully trained and qualified to carry out work involving oil, this includes oil boiler installations, oil boiler repairs and oil boiler services so you can have peace of mind knowing that you are in safe hands with us. You can learn more about OFTEC by heading over to their website.
Fully Experienced
We have plenty of experience servicing oil boilers across Bury, Bolton and Burnley. We ensure all service checks are completed safely, to the highest standards and meet your requirements. Our customers have appreciated our services and have left many reviews. Simply head over to our reviews page to read through the reviews they have left for us.
Want to know more? get in touch with our qualified team by viewing our contact details down below or head over to our gallery page and browse through our previous work.
Book an Oil Boiler Service
If you would like to book an oil boiler service across Bolton, Bury and Burnley, get in touch with us by calling us on 07791 802791. You can also send us a quick message using our contact form and we will get back to you shortly.
We hope you choose JS Gas & Oil Ltd for any oil boiler servicing that you may require.