It's easy to take your boiler for granted until something goes wrong. Regular boiler servicing is crucial to ensure your system is operating optimally and safely. In Rossendale, Bolton, and Burnley, JS Gas & Oil Ltd is your reliable partner for all your boiler service needs. If you're unsure whether your boiler requires a service, here are some top signs to look out for.
6 Major Signs Which Indicate Your Boiler Needs Servicing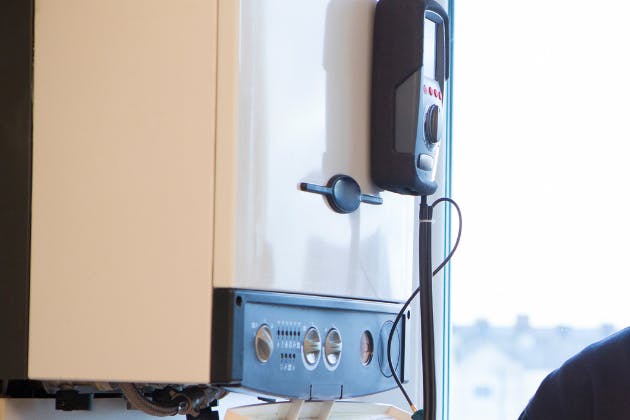 Unusual Noises
Boilers usually operate quietly. If you're hearing strange noises like banging, gurgling, or whistling, this could indicate an issue that needs immediate attention. Common problems include air in the system, pump failure, or limescale buildup, all of which require a professional boiler service.
Inconsistent Heating or Hot Water
Is your boiler struggling to heat your home consistently? Or perhaps your hot water supply is unpredictable? These can be signs that your boiler is not functioning properly and needs a service.
Rising Energy Bills
If you've noticed an unexpected hike in your energy bills, it could be a sign that your boiler's efficiency has decreased and it's having to work harder to provide the same level of heat. A boiler service can help identify and resolve any issues, potentially reducing your energy bills.
Frequent Resetting
If your boiler needs resetting more frequently than usual, it could indicate an underlying issue. Regular boiler servicing can help catch and rectify these problems early.
Leaks
Water leaks can cause significant damage to your property and also suggest that your boiler is not working as it should be. If you spot any signs of a leak, it's time to call in a professional for a boiler service.
Age of the Boiler
Like any other appliance, the efficiency of a boiler decreases over time. If your boiler is over 10 years old, it's recommended to get it serviced annually to maintain optimal performance and safety.
Get in touch with our heating engineers
For all your boiler service needs in Rossendale, Bolton, and Burnley, don't hesitate to contact JS Gas & Oil Ltd. Regular servicing not only prolongs the life of your boiler but also ensures it's running safely and efficiently, saving you money in the long run.
Call us today at 07791 802791 to schedule a boiler service with our Gas Safe and OFTEC registered engineers. Our professionals will thoroughly inspect your boiler, identify any issues, and provide you with the most effective solutions. Let us ensure that you and your family remain warm and safe all year round.